Ridgeway Nursery School was established in 1966 to provide a quality pre-school program in the Ridgeway Church community.  The school's program represents a witness of our church.  We hope to provide a warm, caring environment that serves students from diverse backgrounds and with diverse needs.  We strive to meet the needs of each student enrolled.
Classes offered
Preschool (2 1/2 to 3 year olds) – meets Tuesdays and Thursdays 9:00 to 11:30 a.m. – Teacher and an aide.
Preschool offers an "introduction to school".  Students are given age appropriate experiences that meet children's needs and stimulate learning in all developmental areas – physical, social, emotional, and intellectual.
AM Prekindergarten (4 to 5 year olds) – meets EITHER Mondays, Wednesdays and Fridays 9:00 to 11:30 a.m. OR Monday-Friday 9:00 to 11:30 a.m. – Teacher and two aides.
Prekindergarten is designed to prepare today's child for the Kindergarten experience.  Developmentally appropriate activities and interactions are provided to stimulate learning.  Areas focused on include physical, language and speech, social and emotional, self-help, and cognitive development.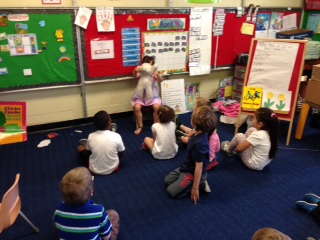 Features of Ridgeway Nursery School
·        Play as we learn
·        "Hands-on" learning
·        Age appropriate activities
·        Inclusive policy
·        Multicultural curriculum
·        Focus on "readiness to learn"
·        Emphasis on creativity
·        Certified, experienced teacher and aides
·        Referrals to Intermediate Unit when indicated
·        Individual conferences in the spring
·        Maximum 8:1 student ratio in Prekindergarten, 5:1 in Preschool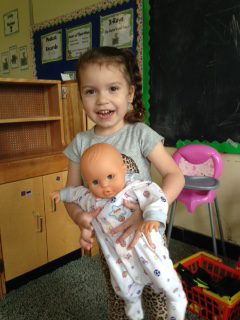 Tuition
Ridgeway Nursery School is non-profit.  Tuition covers staff salaries, materials, equipment, and daily operating expenses.  Tuition is a yearly fee which is paid in 9 monthly installments.
Preschool………………$110.00/month
AM Prekindergarten (Monday, Wednesday, Friday only)……………..$125/month
AM Prekindergarten (Monday through Friday)……………..$200/month
How to Register
A completed application and the $35.00, non refundable, registration fee for the Pre-school and Prekingergarten classes must be received by the church office to register your child for the program.  Checks should be payable to Ridgeway Nursery School.  A confirmation of your child's enrollment will be mailed to you.  Applications are accepted on a first-come, first-served basis.
Click here to download a copy of the registration form.
PLEASE CALL 545-4542 FOR MORE INFORMATION OR WITH QUESTIONS